印度实验室国家认可委员会
认证网
(2012-4-12 22:22:53)
浏览:
1967
评论:
0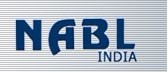 National Accreditation Board for Testing and Calibration Laboratories (NABL) is an autonomous body under the aegis of Department of Science & Technology, Government of India, and is registered under the Societies Act. NABL has been established with the objective to provide Government, Industry Associations and Industry in general with a scheme for third-party assessment of the quality and technical competence of testing and calibration laboratories. Government of India has authorised NABL as the sole accreditation body for Testing and Calibration laboratories.

  In order to achieve this objective, NABL provides laboratory accreditation services to laboratories that are performing tests / calibrations in accordance with ISO/IEC 17025:2005 and ISO 15189:2007 for medical laboratories. These services are offered in a non-discriminatory manner and are accessible to all testing and calibration laboratories in India and abroad, regardless of their ownership,legal status, size and degree of independence.

  NABL has established its Accreditation System in accordance with ISO/IEC 17011:2004, which is followed internationally. In addition NABL has to also comply with the requirements of APLAC MR001, which requires the applicant and the accredited laboratories to take part in recognized Proficiency Testing Programmes in accordance with ISO/IEC Guide 43. An applicant laboratory has to satisfactorily participate in atleast one Proficiency Testing programme, while the accredited laboratories are expected to cover the major scopes of accreditation in a cycle time of four years. Towards this objective, NABL has been conducting Proficiency Testing with the help of selected accredited laboratories as nodal laboratories in different fields. The performance remains confidential between NABL and each participating laboratory by using laboratory code numbers. In case of unsatisfactory performance, laboratory is expected to investigate and take the necessary corrective actions. In case of repeated failure or gross failure indicated by Z factor, En ratio etc. scope of accreditation is reduced by NABL.

  Current APLAC and ILAC MRAs is valid till October 2012, with the next evaluation being scheduled for no later than July 2012.

  NABL also satisfies the requirements of APLAC MR001. NABL had undergone the first peer evaluation by a 4 member team of APLAC in July 2000, based on which NABL qualified as an APLAC MRA (Mutual Recognition Arrangement) Partner as well as a Signatory to ILAC Arrangements. NABL was reassessed in July 2004 & July 2008 and as stated earlier the signatory status of NABL within APLAC MRA has been confirmed for further four years i.e. October 2012. This distinction has brought additional responsibility on NABL and its accredited laboratories. Annual Surveillance are carried out to ensure that the accredited laboratories are continuing to comply the accreditation criteria. NABL and its accredited laboratories are also required to meet the new challenges arising out of requirements such as satisfactory participation in a recognized Proficiency Testing Programme and the requirement of estimating the Uncertainty in Measurements even by the testing laboratories. NABL has already published the revised guideline on Estimation of Uncertainty in Measurement for Calibration Laboratories. NABL also conducts One-Day Awareness Programmes on key issues such as Uncertainty in Measurement, Proficiency Testing, Validation etc. at different parts of India so that applicant and accredited laboratories can take the appropriate action.

  The users have access to information regarding accredited laboratories through web-based directory of NABL accredited laboratories.

  NABL website is updated continuously with respect to status of accredited laboratories and their scope of accreditation. The list of laboratories which are either suspended or their scope of accreditation is partially or fully withdrawn is also available for the benefit of the users. The laboratories will be able to acquire the necessary NABL documents through the website thereby eliminating postal delays. Suggestions are welcome from users of the website for further improvement. 
检测认证热线:18768485300 & QQ在线服务: